Top Seven Best Work Accessories All Women Should Own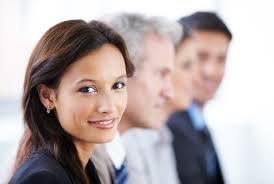 When it comes to the work force, women want to both look and feel professional and presentable. Dressing the part and looking your best can spark confidence in your work ethic, making you feel adequately prepared to handle whatever the day may throw at you.
No outfit is complete without the proper accessories, thus here are the top seven work accessories all women should own:
Part of being professional is being organized, as organization is key to meeting deadlines, making appointments, and following a schedule. One of the best ways to stay organized is by using a tablet, such as an iPad, as you can stay up-to-date on your email, network with clients over it, and coordinate all your responsibilities with apps. Plus, you can stay current with the news and pop culture via streaming, which you can find more about here.
Wearing a watch not only looks businesslike but will also keep you on time. However, choose a watch that is classy and feminine but not over-the-top. A watch should be subtle instead of flashy, as you do not want it to get in the way of work-related activities.
Pick simple yet elegant necklaces and earrings, such as chain necklaces and pearl earrings. Look for pieces that are elegantly understated, as you do not want any pieces that will make noise or catch the light, for they can be distracting.
For women, wearing lipstick helps to complete the work day wardrobe. While the lipstick should not be distracting or juvenile, a deep shade can give a dramatic, professional appearance. Additionally, depending upon the field in which you are in, you might have a bit more leeway with your lip stick. For instance, if you are in the fashion industry, you can wear more dramatic shades without sticking out in the office.
Wear subtle shades of perfume that ensure you smell clean and fresh throughout the day, but are discreet enough that they are not distracting or powerful. Because perfume scents can be stronger to other people, stick with more muted scents.
Wear a nice handbag that has a professional element to it. Handbags should be simple yet tasteful, as they should enhance your appearance rather than take away from it. Flashy bags can make you look younger than you actually are, which can hinder how seriously you are taken in the workforce.
Though many women want to strut the office in their gorgeous heels, never underestimate the power of a flat. Flats are the essential shoe for the woman who is on her feet all day. Additionally, if you travel for business, wearing flats is perfect for a day of travel when you want to maintain your businesslike appearance while also staying comfortable.
These accessories are your workday essentials to looking and feeling like a serious, professional.
Image Source: www.shutterstock.com
comments powered by

Disqus